Pervez Musharraf once again hospitalized just before the court appearance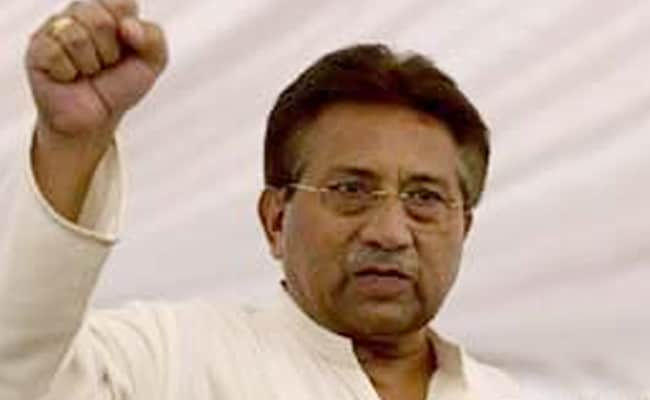 Pakistan's former military dictator Pervez Musharraf.
Islamabad:
The former Pakistan dictator Pervez Musharraf was suddenly deteriorated when he faced charges of grave treason. Was admitted to a hospital in Dubai on Monday. This information was given by his party All Pakistan Muslim League (APML). Musharraf, who had been living in Dubai for the past several years, was to record his statement in a Pakistani court on December 5. APML General Secretary Mahrin Malik Adam said, 'The health of former President General (Retd) Pervez Musharraf suddenly worsened, after which he has been admitted to the hospital. His health is very poor these days and he is undergoing treatment in Dubai.
A special court in Islamabad has instructed Musharraf that he should be involved in the treason case Record your statement on December 5 2019. The special court had summoned Musharraf several times, but he did not appear. The special court 19 had completed the hearing of the case on November, stating that it will give the verdict on November. After this, not only Musharraf but Pakistan's Imran government also took refuge in the Islamabad High Court and appealed to the Special Court to stop the verdict. They said that Musharraf could not present his side in the case due to being unwell. Let them be favored. On this, the Islamabad High Court stopped the court from passing judgment and asked to hear the case from December 5.
The special court said that he Only the instructions of the Supreme Court will be accepted and the directions of the High Court do not matter to him. But at the same time, the special court, while not giving the verdict, once again ordered Musharraf to record his case on December 5, giving Musharraf a chance to present his case. Now, just three days before this, Musharraf's health has suddenly deteriorated, in such a situation that there is very little chance of him putting his side once again.
On Musharraf November 2007 The country is accused of 'going against the constitution and imposing emergency'. If proven guilty in this case, death penalty can also be met.
(NDTV The team has not edited. It is published directly from the Syndicate feed.)